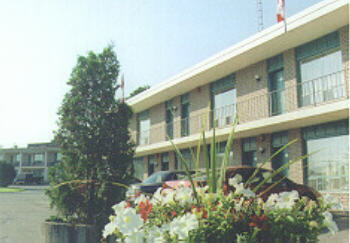 Bancroft is the FOUR SEASONS PLAYGROUND of ONTARIO, offering easy access for hunting and fishing in 145 lakes, golfing, trail hiking, curling, hockey, snowmobiling, cross country skiing and nearby downhill ski areas. This is the centre for the best colour leaf tours in Canada and is the mecca for North America's "Rockhounds". An estimated 80% of Canada's mineral types occur here and we are "easy picking" in the numerous rock cuts along highways and in the old open mining area. Each year in early August, Rockhounds from far and near gather for the "Gemboree" to buy, swap and search for minerals.
The world renowned Algonquin park is within a short drive from Bancroft. While there, be sure to visit the Logging Museum and the new Multi-Million Dollar Visitor's Centre. Bancroft is very central, with Ottawa 240 km to the east, Toronto 240 km to the west, Peterborough 110 km to the southwest and Belleville 110 km to the south. Travel distances from the 1,000 Islands Bridge is 140 miles , Detroit 370 miles and Niagara Falls, New York 225 miles.
Bancroft is a pleasant town nestled in the York River Valley and is surrounded by many hills. One of these hills is the "Eagle's Nest" upon which is Bancroft Centennial Park – you can drive to it. From there view the valley below and scan the horizon in a 260 degree arc.
The town itself is the economic hub of North Hastings and serves a radius of 45 miles. Visitors will find a variety of pleasant shops, arts and craft outlets and supermarkets in the downtown area. We invite you to stay with us for a while and enjoy the natural wealth of the area.
For more info about Bancroft and the surrounding area please visit The Bancroft Chamber of Commerce at:
www.commerce.bancroft.on.ca